The colder days are approaching, and along with purchasing more soup and stew ingredients, most people are adding tissues, elderberry syrup, and over-the-counter cold and flu medications to their carts. You can't seem to turn a corner or go one commercial break without reading a sign or hearing about 'flu season' and how bad it will be this year. Along with the increase in coughs, colds, sniffles, sore throats, and ear aches, the flu and other 'winter illnesses' cause more missed work and school days than illnesses commonly contracted in other seasons.  
Have you ever wondered why we, as a population, tend to get so sick in the winter? The flu doesn't magically appear every year when it gets cold outside, it exists year-round, but is generally caught and passed to others easiest throughout the coldest months. The same goes for strep throat, stomach viruses, fevers, and colds. 
Research from 2015 shows that 1/4th of our gene activity is impacted by seasonal changes with winter suppressing the gene responsible for warding inflammation. This, of course, effects the cells that make up the immune system. It also impacts our blood composition and adipose tissue (fat cells), making us more susceptible to weight gain and pain, along with increasing our chances of getting sick. You can see that researchers found a cyclical trend in healthy individuals' genes over a year's time, which identifies the body's natural ability to stay healthier throughout the summer as compared to the winter.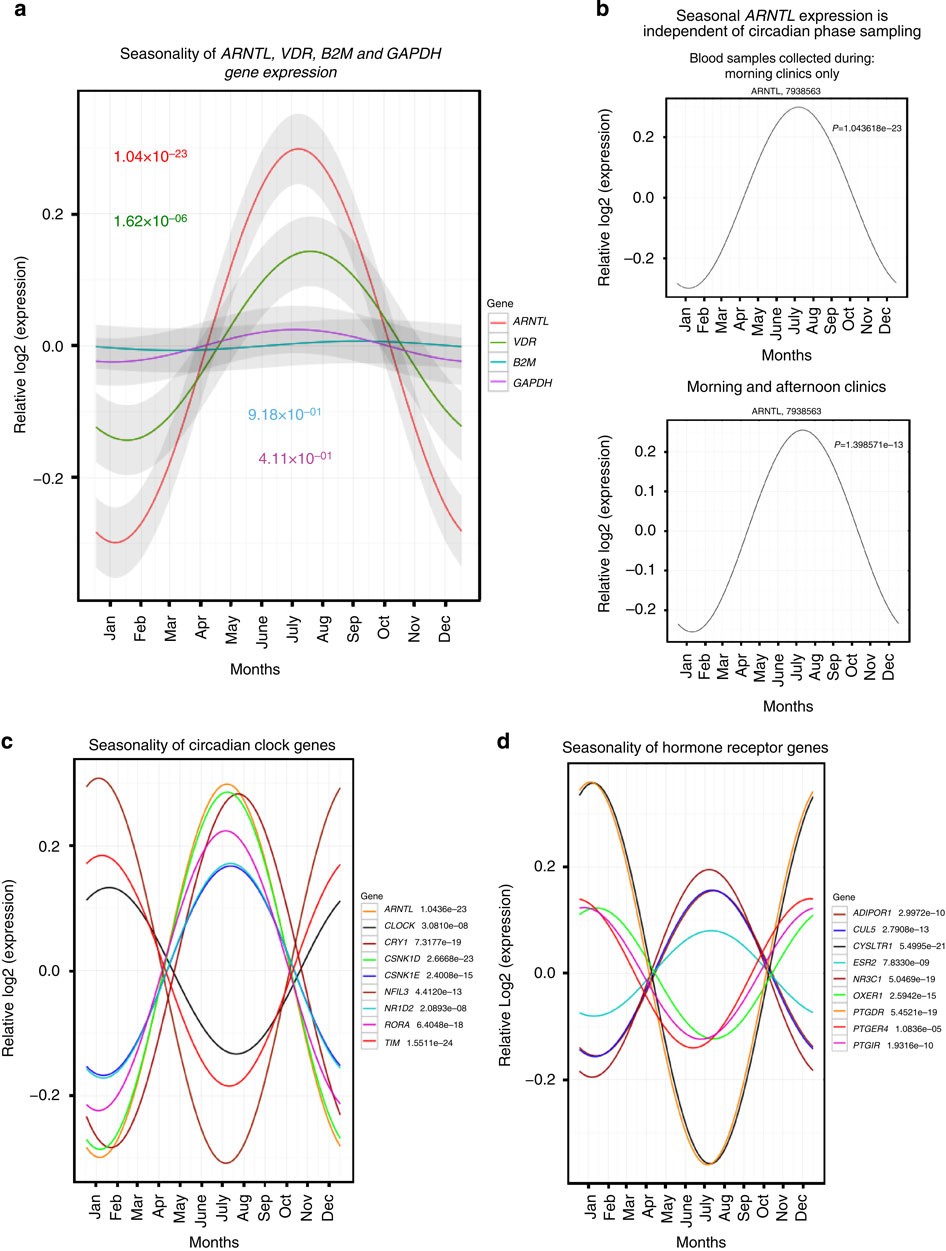 When you pair this gene activity with the cold, dry air that presents in the winter, and the decreasing Vitamin D levels due to less sun exposure, you have the perfect environment for viruses to attack. Viruses enter the body through the nose, and when you have a runny nose, a virus has the ability to 'hang out' in that mucus longer than it would be able to in a clean nose. Everything that mucus touches then becomes contaminated with the germs it contains. It may seem impossible to prevent a runny nose, so keeping tissues nearby and using soap to wash your hands well will prove to be your best defense.
The winter generally keeps you indoors, whether at home, work, or school, with windows sealed tight and the heater running. This also presents the perfect environment for viruses to spread. Having the same air continually circulate weakens the already impacted immune system. While turning up the heat is a necessity, you need to pay attention to the humidity levels as you do so. The dry air caused by your heater and outdoor weather not only increases illness probability by allowing germs from a sneeze to survive longer, but it also causes dry, cracked skin, sore throats, and headaches. Research shows that running a whole-house humidifier, or having versions in the rooms most commonly used, can help you stay healthier throughout the sickest season of the year, killing up to 30% of the influenza virus in the air and promoting more restful sleep.
One thing to note: humidifiers must be cleaned out at least two times a week to prevent build up.
The greatest way to ward off illnesses year-round is of course proper hand-washing, regular exercise, eating a whole food diet, and getting proper rest. Throughout the winter, however, supplementing with Vitamin D3 has been shown to decrease the probability of contracting flu symptoms, especially in school-aged children. It can prevent or lessen joint pain caused by inflammation, too. You can also aid your body by taking daily probiotics, keeping your gut health at an optimal level. 
Resources:
https://www.ncbi.nlm.nih.gov/pmc/articles/PMC2940868/
https://www.ncbi.nlm.nih.gov/pmc/articles/PMC4449160/
https://www.nature.com/articles/ncomms8000
https://www.ncbi.nlm.nih.gov/pubmed/31544573
https://academic.oup.com/ajcn/article/91/5/1255/4597253
https://www.ncbi.nlm.nih.gov/pubmed/17655820
https://www.ncbi.nlm.nih.gov/pmc/articles/PMC3080923/
https://www.ncbi.nlm.nih.gov/pubmed/21731764